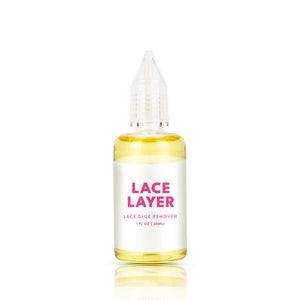 Love it
I love it helps my wig come off very easy
It worked very well.
The lace remover removed my wig in no time. I let it sit for a few mins and then started to peel my lace off in sections. I did maybe three quick applications at the most and my wig came off clean. I love the smell as well.
The Bomb!!
Your hair glue is the Bomb. I installed my unit with it an it didn't move,even when to was hot an sweaty my hair did not move. The remover is also Bomb , it took not time to remove my unit an I wear it for over a month and 🤗 super pleased with this product. Turn my family on to it.
Smells really good
I really like it smells really good and yes it helps remove the glue